Financing Your New Air Conditioning or Heating Equipment Purchase

SCE&G (sc electric & gas)
Interest rate is 9.5% and will finance up to 60 months.
Must be an SCE&G customer and installing a GAS system in home.

Berkeley Electric
Berkeley Electric * Energy Advance Loan through Farmers & Merchants:
Must be a BEC customer for at least 1 year
9 - 11 % interest rate
$10,000 max loan amount
Berkeley Electric * Home Advantage Loan Program
5% interest rate
$15,000 Max loan amount
Must have energy audit done by BEC
This loan program focuses on making energy improvements to existing homes.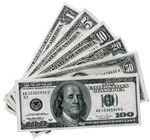 Customer Financing - Payzer
We are known for "service after the sale" - and financing is no exception. Through our financing programs, we offer several flexible options for financing your new product or system. That way, you can invest in your home's comfort or respond to an unexpected heating and cooling need without breaking your monthly budget.
With our financing program, you'll enjoy:
Easy, Fast, Paperless Application process
Funding in as little as 48 hours
Flexible terms
Plus, by taking advantage of our special financing, you won't use up your existing funding sources, like a credit card or bank account. They'll still be available when you need them.
Please contact us to find out which financing options are available to you, or to learn about special financing promotions.
Call us to discuss our financing options or click on the "Apply for Instant Financing" on the Payzer icon below to initiate your application.

Microf
Hassle Free Monthly Payments with no credit necessary!
Microf is a relationship based company that places top priority on the wants and needs of our customers. Our innovative rent-to-own strategy provides unmatched flexibility to consumers through quick response times and multiple payment terms and options. Microf helps restore the heating and cooling needs of the consumer with an affordable monthly payment through our extensive contractor network.
5 Things You Need to Know About Microf:
We specialize in lease purchase financing for residential replacement HVAC systems.
We have a simple application process.
We offer near-real-time Pre-Approval, Further Review, or Decline decisions.
We offer convenient and affordable monthly renewal payment options based on 36, 48, or 60 months to ownership.
Customers can take advantage of meaningful monthly payment and early purchase option discounts.
Call us for more information on how the Microf program can work for you.
Apply Now